CLICK HERE to check out my blog ...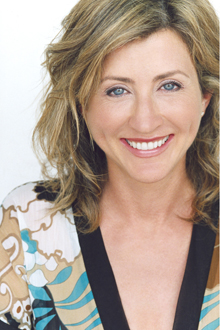 BIOGRAPHY
Victoria's film highlights include I Heard the Mermaids Singing, Jimmy Zip and 140.
Australian born, Victoria's Aussie TV credits include Neighbours and Boys From the Bush, various independent films and masses of theatre.
Victoria moved to Los Angeles 1994. From 1999-2001 Victoria covered numerous red carpet events, celebrity interviews and Hollywood Premieres as an on-camera-host/producer for fox.com, nirve TV and Load TV.
Favorite theatre roles Victoria has enjoyed include: Charlotte in Tom Stoppard's The Real Thing at The Ensemble Theatre in Santa Barbara, Emily in Gordy Hoffman's Hill's Shortest, performed at the Met Theatre in Hollywood, Mona in the new musical by Clyde Derrick Angel's Flight for Write Act Repertory Theatre.
Victoria is a graduate of the American Academy of Dramatic Arts '97. Victoria studied with Michael Shurtleff for the summers of '94 and '95.